If the image of Småland is an extreme cliché of the image Sweden, with IKEA, red houses, forests and lakes – then Mariannelund could perhaps be described as the cliché of Småland. It is the heart of Astrid Lindgren´s world. With a shrinking population of currently 1500 inhabitants the place is known via Astrid Lindgren's books about Emil in Lönneberga. The films based on the books were shot in Mariannelund and surrounding area in the early 1970s and in 2013 an exhibition about filmmaking was created. This has grown and moved into a brand new building (1200m2) and a modern film museum with ambitious plans to become a centre of children's movies in Sweden. The plan is that the international artist-in-residence, which has been run by the Cultural Academy of Mariannelund since 2008, will expand to a residence program inviting filmmakers from all over the world. The nature around Mariannelund is hilly and woody. The inland ice has created several remarkable and magnificent natural phenomena in the area, including the Runkesten, a large cliff block that is at its tip and, despite its size, can be rocked by hand.
A retreat in the town Mariannelund in the off-season period inevitably creates a very different experience than if we would have organised this retreat in the summer. Not only more darkness than light but the challenges of contemporary rural infrastructure also make themselves extra apparent, highlighting issues that the participants all deal with in their daily work. Focusing on conversation and the physical meeting, we interrogated the particularities of rural and "off radar" art production. From Markus Vallien, and Residency in Nature, we also learnt how to make fire without matches and "awaken the sun". During the course of the retreat we made a number of short video interviews where we matched a specific concepts to individual participants (travel, freedom, scale, education, money) as a point of departure for in-depth conversations on the topics ranging from learning from localities, waking up the fire within and finding conceptual solutions to practical problems.
This is the start of a number of discussions on the possibilities and challenges of rural residencies as sites of productive artistic development and an attempt to advance more critical approaches towards the notion of cultural sustainability.

Participants:
Ann Mirjam Vaikla
Scenographer and director of Narva Art Residency Estonia
Anna Mellergård
KAIM, Mariannelund
Abraham Hurtado
artist,founder/director of AADK Spain platform at Centro Negra in Blanca, Murcia
Camilla Eksel
dance developer, Region Jönköpings län
Chun Lee Wang Gurt
Artist, and curator , Stockholm, Sweden
Colm Ó Ciarnáin
director, Kultivera residency program, Tranås
Filippa de Vos
Director of Växjö konsthall
Fredrik Sandblad
Helen Goodwin
Artist, United Kingdom / Kaim Mariannelund
Işın Önol
curator and writer, coordinator Nesin art village in Şirince on Turkeys wet coast
Jonatan Habib Engqvist
curator and project manager, Nya Småland
Katarzyna Pagowskaen
Artist and exhibition designer, Warzaw, Poland
Laura Bianco
Artist and filmmaker, Milan, Italy
Malin Lindmark Vrijman
Kultivator, experimental cooperation of organic farming and visual art practice, Dyestad
Markus Emilsson
Markus Vallein
farmer and artist, Gissamåla farm /
Mathieu Vrijman
Kultivator, experimental cooperation of organic farming and visual art practice, Dyestad
Mike Bode
artist and researcher / project manager, Nya Småland
Seher Uysal
Artist and researcher, Istanbul, Turkey
Signe Johannessen
artist, co-founder of Artlab Gnesta outside of Stockholm
Sixten Sanne-Göransson
Sunday Dolph Christopher Aimuamwosa
Filmmaker and Director of Golden Sheep Productions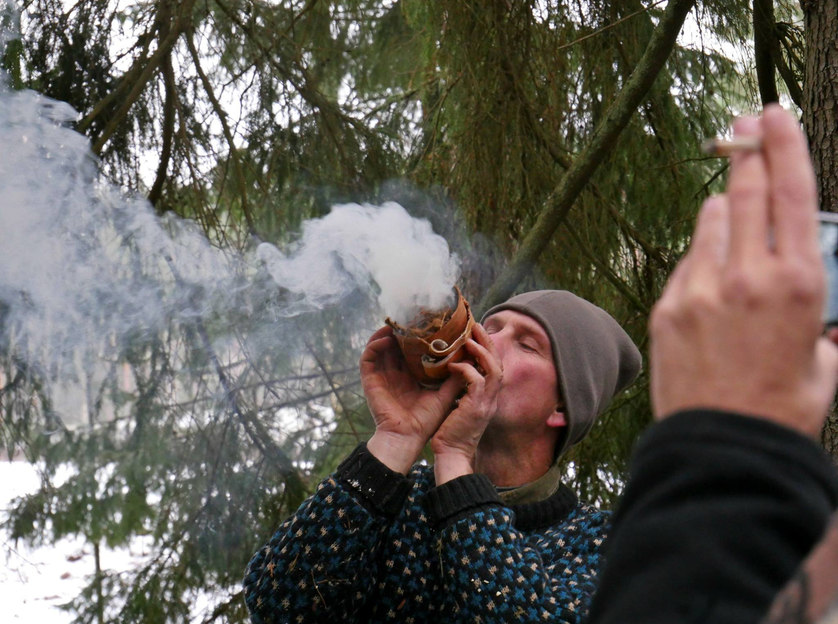 Video courtesy of Bahar Yurukoglu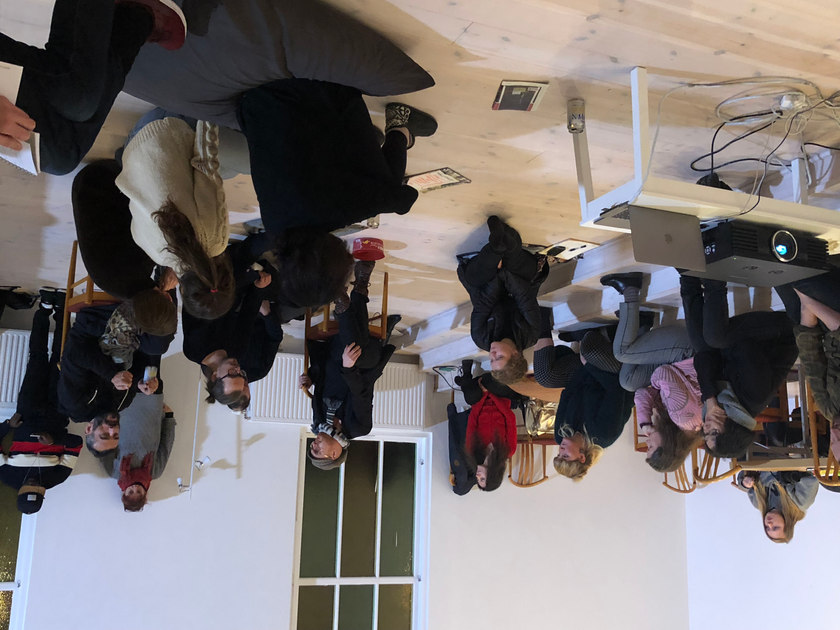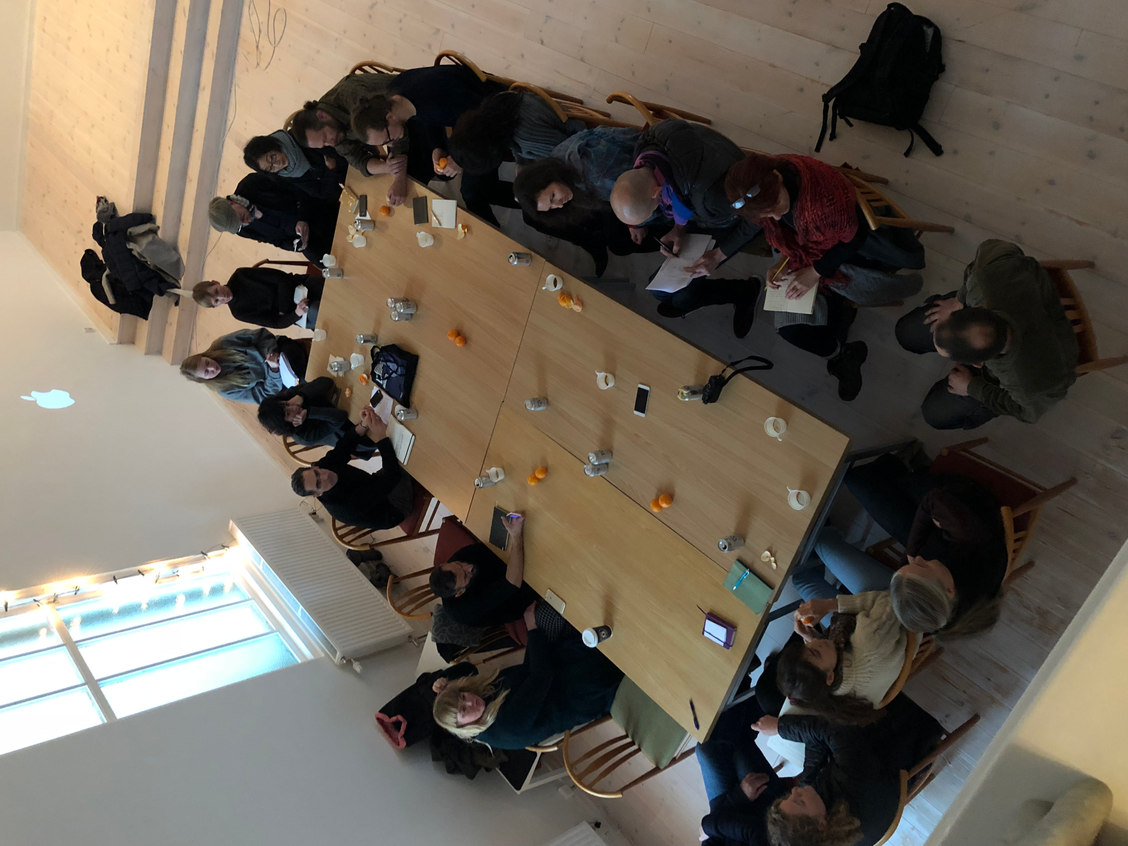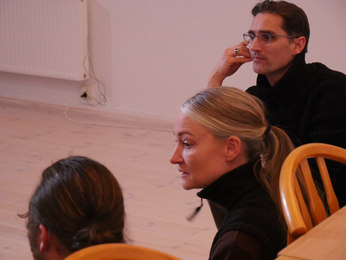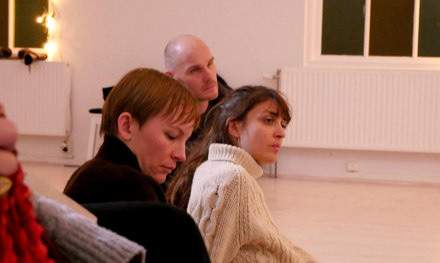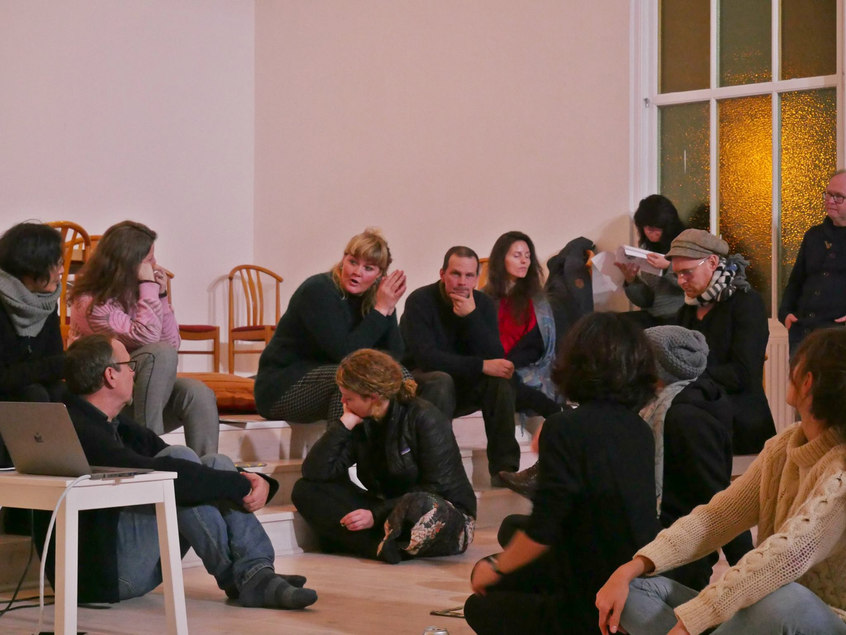 MARIANNELUNDSYNDROME
22-23 November 2017, Konsthall Betel, Marinannelund
Mariannelundsyndrome was a two-day international retreat in Mariannelund which discussed methodology and explored the potentials, challenges and formats of artistic programming in places that are "off the radar" or can be hard to access.