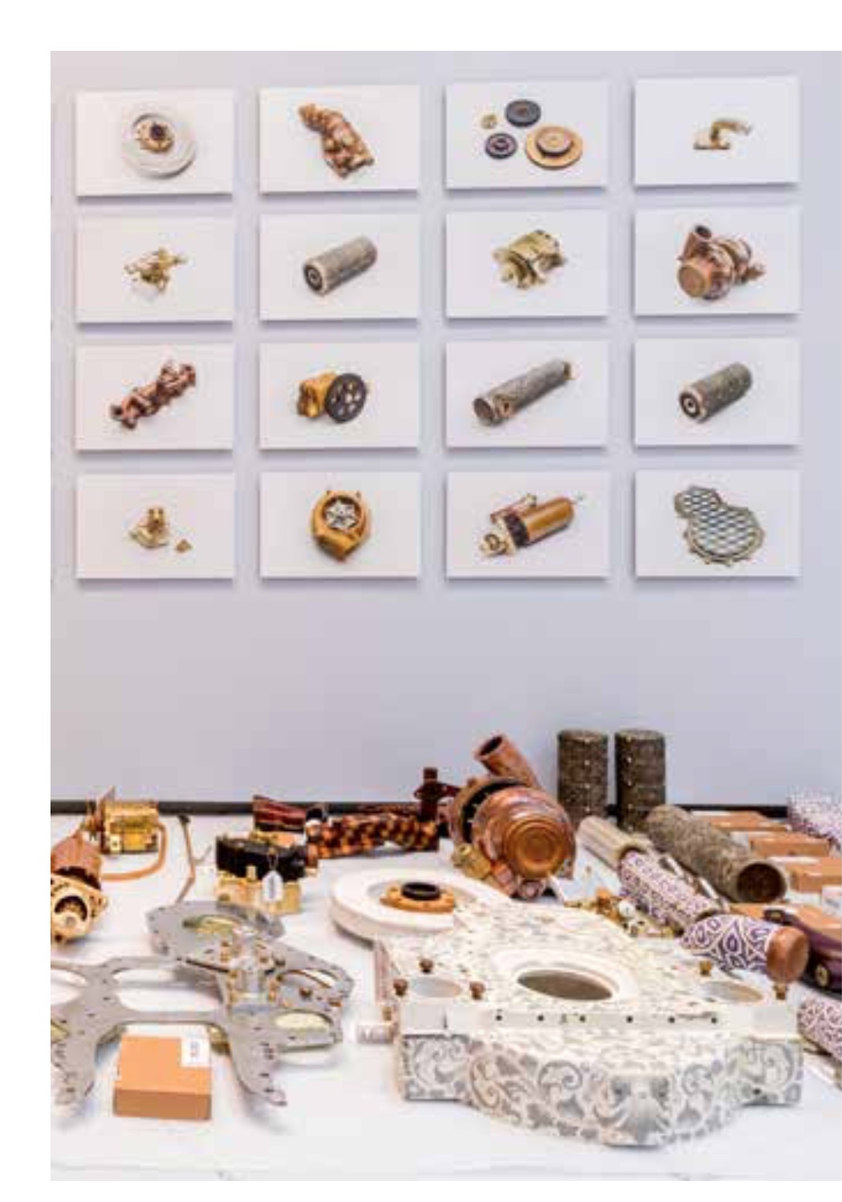 Exhibition
15.2 – 16.9.2020
Éric van Hove, Fenduq
Vandalorum
Will future production become more site-specific – with a clear connection to a specific region, it´s culture, traditions, knowledge and resources? Can Art influence this development? How does research-based design play a leading part in this development? Éric van Hove's exhibition at Vandalorum is part of the debate on how site-specific, small-scale production can contribute to a more long-term and sustainable development, in a time where ethical values, digitalisation and globalisation provide new circumstances. Éric van Hove successfully unites local and global concerns. He is based in Morocco where he runs the studio Fenduq with local artisans – an occupation that employs 20% of the Moroccan population. His team has among other things recreated an advanced V12 engine, with 465 individual parts crafted by hand with the means of thousand-year-old methods. In the exhibition these experiences are put in relation to the prevalent local production in Småland.
Vandalorum is a museum for regional, national and international contemporary art and design in Värnamo. The barnlike architecture has is the work of Italian architect Renzo Piano inspired by the building traditions of Småland. Vandalorum was founded by Smålands Konstnärsförbund and Smålands Konstarkiv with the furniture manufacturer Sven Lundh as initiator.
Vandalorum
Skulpturvägen 2
331 44 Värnamo
Opening hours: www.vandalorum.se
Installation image. Éric van Hove, Fenduq, Fries Museum, 2018–2019.
Photo: Ruben van Vliet