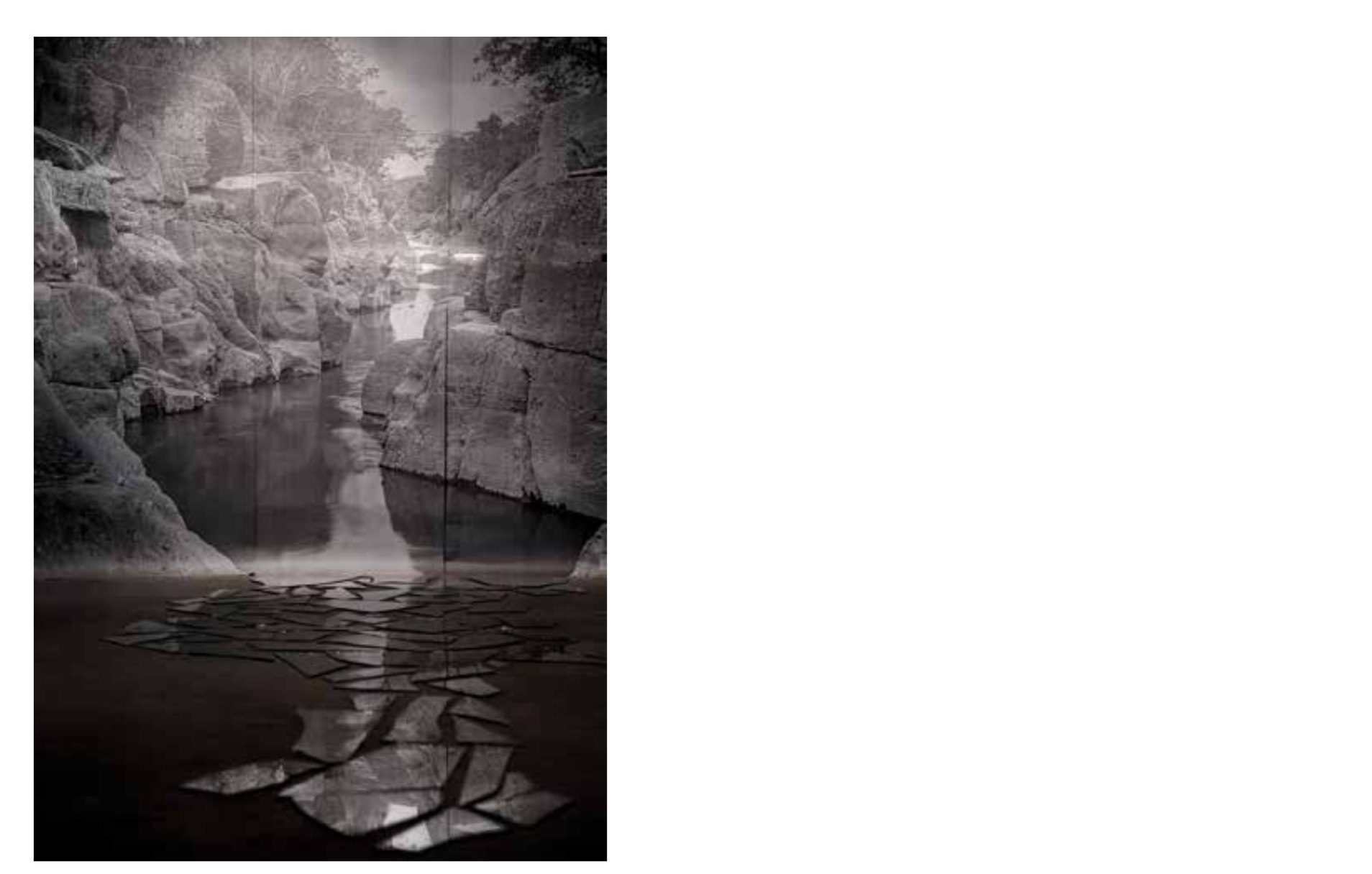 Exhibition: 19.10-15.12.2019
Anna Ekman & Cecilia Järdemar, Freddy Tsimba,
Les archives Suedoises
Jönköpings läns museum
This collaboration between the artists Anna Ekman and Cecilia Järdemar based around historical dry-plate photographs from the Swedish Missionaries in the Congo 1890-1930, confronts issues around curating and re-coding colonial photography archives. Inspired by Stanley's travels in the Congo delta, Svenska Missionskyrkan started sending missionaries to the area in the 1880's, where Sweden soon become one of the biggest operators. The opening of the missionary fields coincided with the rapid spread of photographic techniques, and the camera's ability to meet, collect and construct the world was soon intrinsically linked with colonialism and the Christian missions. In the project, Ekman and Järdemar, collaborate closely with artists form DR Congo, particularly with the sculptor Freddy Tsimba. This is a second iteration of the exhibition which opened at the Kalmar art museum during the summer.
Jönköpings läns museum houses art and cultural history exhibitions in a building designed by Carl Nyrén. The museum hosts several temporary exhibitions per year and the permanent collection focuses on 20th century, Naive and Contemporary Art as well as a playful exhibition departing from the artist John Bauer. Activities are spread throughout the region and include restoration, archaeology, painting conservation, building care and ethnological documentation.
Jönköpings läns museum
Dag Hammarskjölds plats 2
Jönköping
Opening hours: www.jonkopingslansmuseum.se
Rupture Silencieux by Anna Ekman och Cecilia Järdemar, 2017